What are the benefits of press release for your business?
Posted on May 3, 2022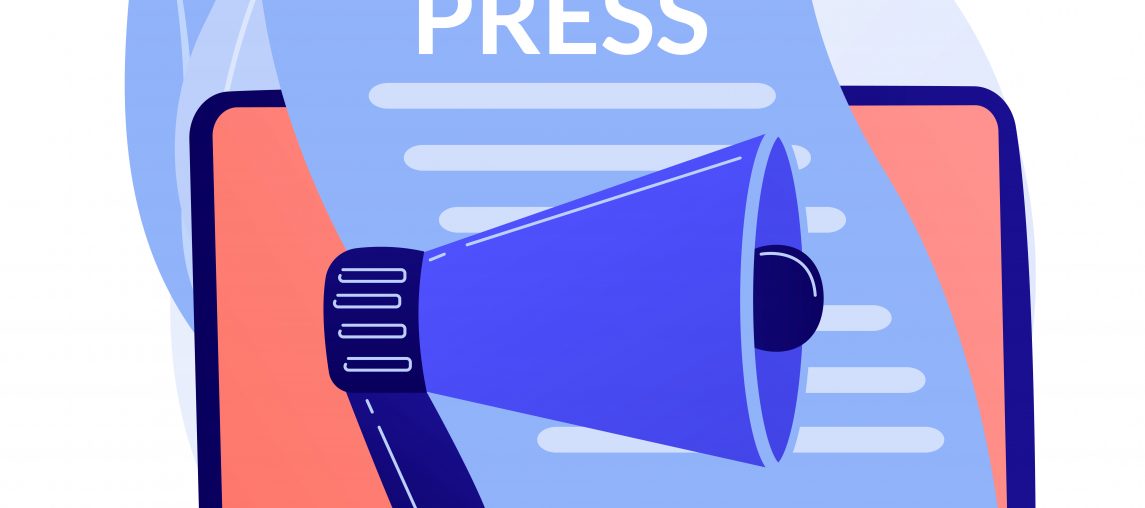 written by
So you have started a new business – one that you are really proud of and can't wait to present to the world. But you must be having a million questions revolving around, "How am I going to get press coverage?", "How can I share the news with the world without letting it affect my marketing budget?" The answer to all these pivotal questions revolves around one answer – press release for new business.
Press release for new business delivers amazing outcomes for every business, irrespective of its profit margins, size, profile and industry. This validates how this content type works amazingly for a business. This brings us to question: what should you expect from press release writing services? 
Here are the X benefits of press releases.
What are the benefits of press release?
1.  High exposure
Press release benefits lies in the fact that it lets you build authority and trust on multiple levels – it entices media outlets and journalists to cover your journey, while giving the prospects new reasons to visit the store, come on your website, and buy or spread the word about your business and its journey to the world.  
2.  Better sales potential
Besides from bringing you in the public eye and getting you high credibility, another press release benefits is that it helps with boosting the profit margins by showcasing the unique selling propositions of the products. This helps with setting the business apart from its competitors in the market.  
PRs help create brand awareness by enabling businesses to announce their series of achievements like new technical developments, service or product launch, a new partnership with a famous company, or simply a milestone which you would want to showcase or a new business acquisition. 
3.  The chance at becoming an industry expert
Benefits of press release can also be seen in the fact how it helps build credibility and trust in the industry. An excellent press release marketing campaign can give the opportunity to brand yourself as a high-authority brand or business owner. 
Moreover, another set of advantages of pr lies with it helping you put across your authentic voice to the world, while enabling you to highlight your product or service in the best light. 
4.  Major SEO benefits
Another way brand awareness with press release works is through SEO. The PR when published by media outlets give valuable linkbacks to a business. Additionally, by optimizing the content in the best manner you are able to increase your online visibility and make your website-hosted press release searchable on the internet.
 When optimizing your press release, our experts at StarTrooper suggest that hashtags taking people back to your website, industry relevant keywords, etc. are some key elements that you should optimize your press release with. Doing this will help you unlock one of the biggest advantages of pr – better SEO. 
5.  A cost-effective way to get investors
The purpose of a press release is to provide you a simple, affordable method to create an online reputation and better your market visibility.  
Now, in addition to making your business look desirable for the clients, another importance of press release is to capture the interest of influential investors who can become your sponsors while helping you lift your business off the ground and back your growth. 
6.  Manage your reputation
Getting bad reviews about your product or your business is inevitable, what is important is how you deal with them. The primary thing that you can do is acknowledge them on the platform they have sent the review on or in the comment section of a blog post.  
But what you can also do is take advantages of a press release and promote good things about your brand. Doing this would help push the reviews down in the search engine while helping you boost up your market reputation. 
These are only a handful of advantages of a press release and how it improves brand awareness. For utilizing the true capabilities of press release strategies, you will have to partner with a reliable press release agency. Now that we have established why are press releases important, the question comes, how to choose the right agency. Let us look at it before we part.
How to choose the best PR agency? 
Research the different categories of PR firms

Know your budget

Make sure that the PR company knows what your business is about

Find out the type of publications they work with

Ask for a portfolio and samples.
These are some important factors to consider before you decide on the PR services that you will end up going with. However, it is important to note that for your product or your business to get success through PR efforts, it is important that all aspects of your business are defined. It would help the PR firms find the best media outlets that will be best in line with your service/product vision.
Conclusion
With everything said and done, your marketing efforts should not just rely on press release advantages alone. It should be used as one of the many promotional methods that you use.
However, when you do choose press releases for your business promotion efforts, it becomes important that you understand what benefits to expect from the activity. Only when you have that clarity, will you be able to measure the results against them. We can help you take your brand's voice to the world while giving you transparency on the metrics that truly matter. Get in touch with our team of PR experts, today.